About The Perrie Mundy Group 

Perrie Mundy has been a Real Estate Broker for over 35 years, and has owned and successfully operated her own Real Estate Firm, Town Square Realtors for 15 years. Perrie has been affiliated with Re/Max Advantage for 20 years as an independent broker running our "Satellite Office." The Perrie Mundy Group, ranked consistently with Re/Max Advantage in the top 1% both nationally and internationally for product achievement, Perrie also received the Re/Max International Circle of Legends Award, the highest award given by Re/Max, and is certified for the Luxury Home Market, CRS and DRS Agent. Recently buying a franchise in Berkshire Hathaway Home Services.
Our Property Management Division, "PropMan Inc." was started in 2008 when so many homeowners were losing their homes and rental property became a necessity, we were surprised to find that Redlands did not have a Property Management Company. Managed by Kerry Spelman, daughter of Perrie Mundy, who has been in and around Real Estate for most of her life, running the Town Square Office, selling Real Estate for 5 years, head of the marketing division and managing The Perrie Mundy Group. We are now managing over 120 residential, 4 apartments, 2 commercial properties and two HOA's. We employee 3 full time Real Estate Agents, a receptionist, office manager and onsite Broker, Perrie Mundy. No other local management company can match our overall combination of superior quality, customer service, and local market knowledge.
Our HOA Services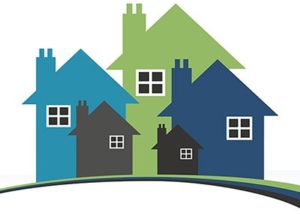 Services Include 
− HOA Website where all homeowners can access all CCR's, meetings, etc.
− Communication with board, association members/owners and vendors
− Respond to letter and log calls from owners
− Send notices of annual meetings; attending meetings
− Onsite investigations, driving and walking the entire association location noting any problems and taking pictures of any landscape issues
− Interview, hire, supervise and terminate association employees when necessary
− Negotiate contracts with board approval
− Handle emergency situations
− Sending out violations and enforcing provisions of the declaration, articles and bylaws for the ownership and management of the development
− Collect assessments using our HOA built accounting system – members can pay online and receive reports immediately
− Maintain records for the association, ensure bills are paid and send out monthly accounting reports
Pricing for Services 
Prices are negotiable and based on number of homes and your association needs